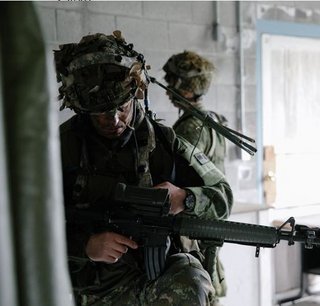 UPDATE SEPTEMBER 30TH, 2020
The Westie Kit Shop is back up and running remotely from a COVID 19 safe, undisclosed location!
All online orders will be processed and shipped weekly or as close to weekly as I can.
Please note there is no in person pickup for Members of the Association, Regimental Family, Cadets, or the public as the Armory is open only to active serving members of the Regiment.
For Active Serving Members: Orders can be placed online and picked up (contactless) at the RQ the following week (or so) – I will send an email when your order is ready for pick up.
Remember to for updates go to and "Like" the Facebook page at https://www.facebook.com/groups/westiekit/
PLEASE NOTE from MAY-SEPTEMBER online orders may take longer to process as the Regiment is at minimum staffing levels due to Operational Tasks and Summer Training.
If Serving Members require something immediately please send the Kit Shop an email from our contact page and we will do our best to accommodate your request.
Here are some important links: